Martin Luther King Day of Service at Cotton Hill Park, Kirkland WA
January 17, 2011
Thank you to the 70 volunteers who helped clear and mulch almost half an acre of the park! The area is being restored by two groups of UW Restoration Ecology program students this school year.
Partners: United Way, University of Washington, Green Kirkland Program, Highlands Neighborhood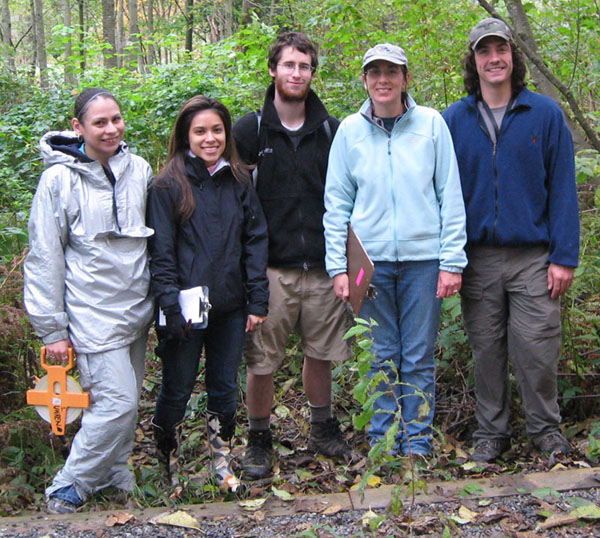 Above and below: the UW students who are restoring almost half an acre of Cotton Hill Park this year!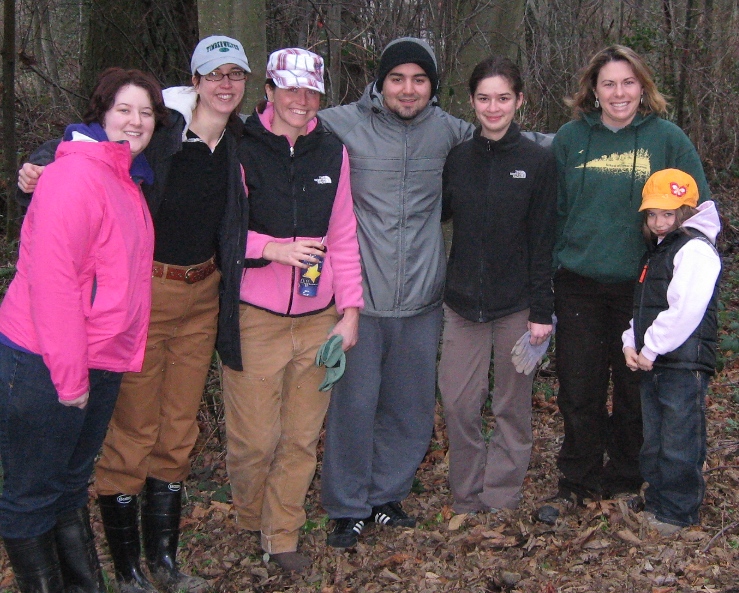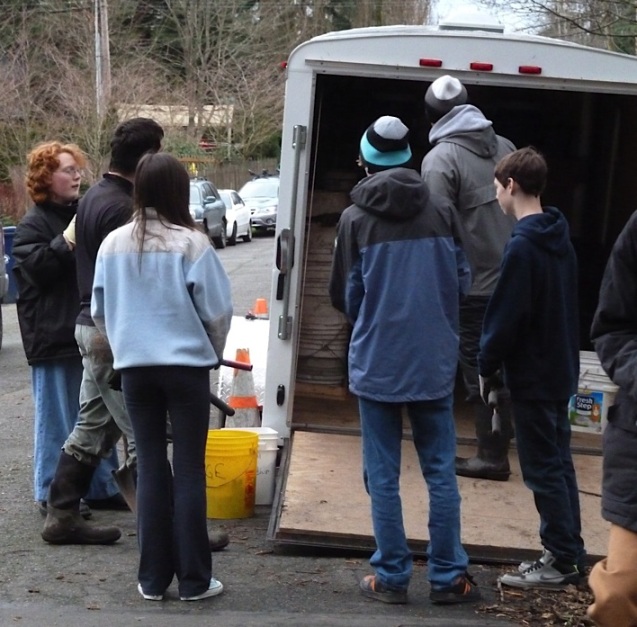 Thank you to the Green Kirkland Program for providing tools!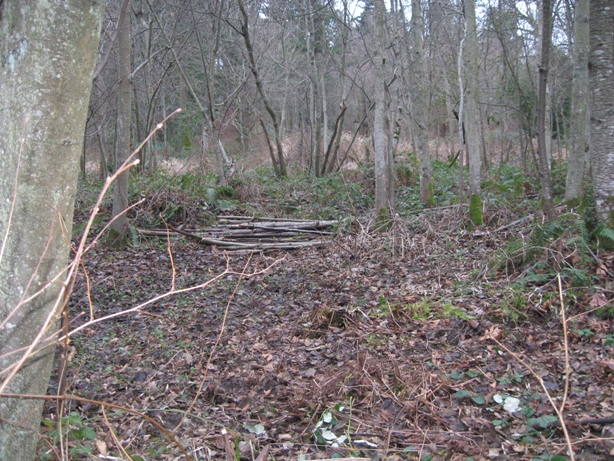 These logs were used to create a platform for composting onsite.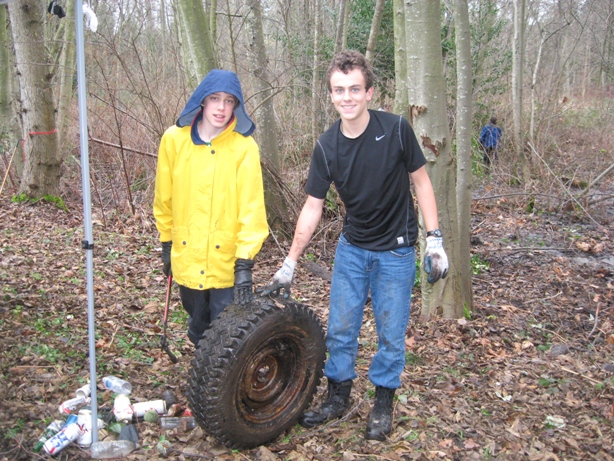 It's so satisfying to remove trash from the forest.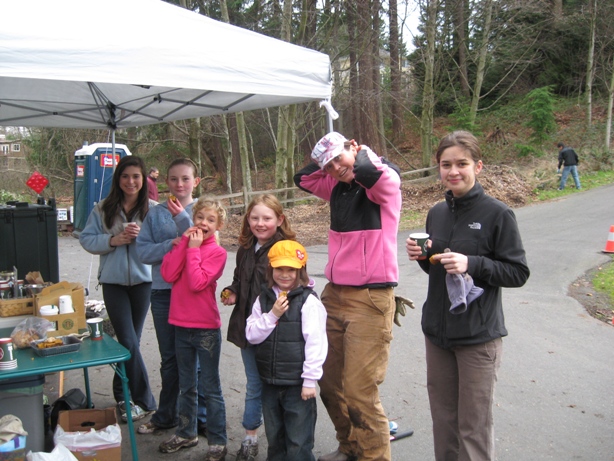 Thank you to Tully's for providing coffee and neighbors for providing snacks and cocoa!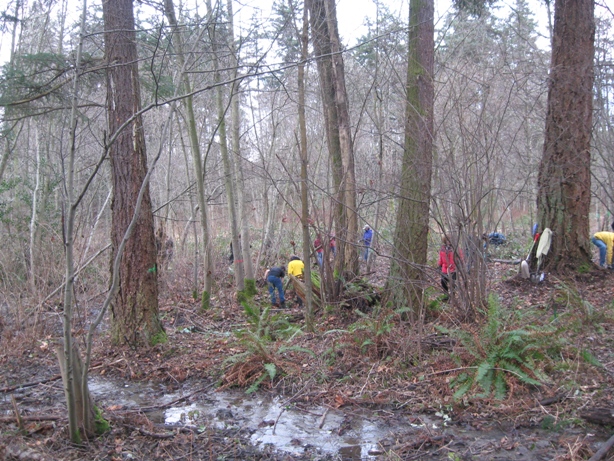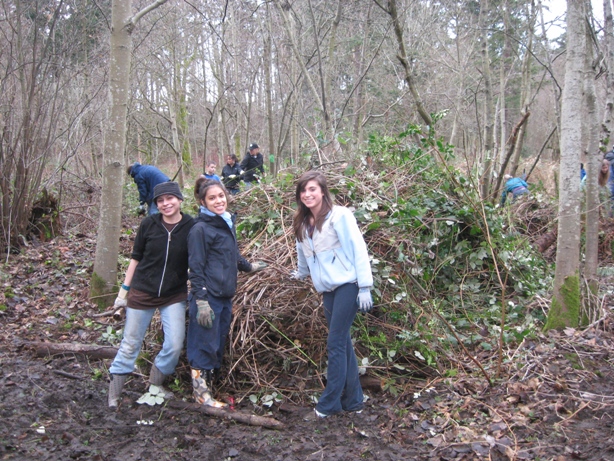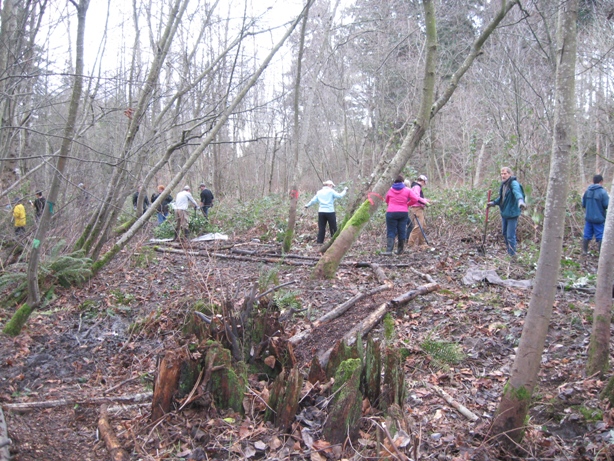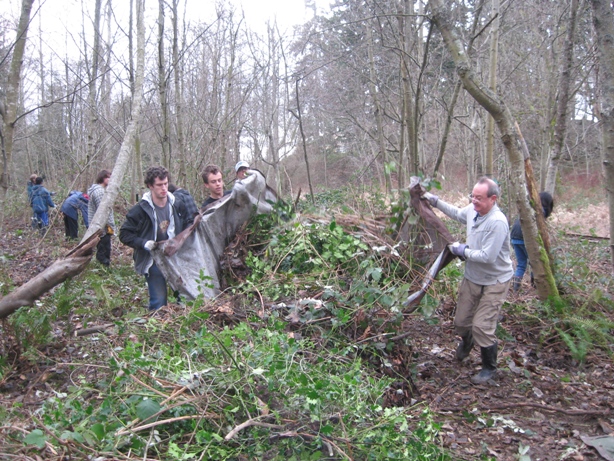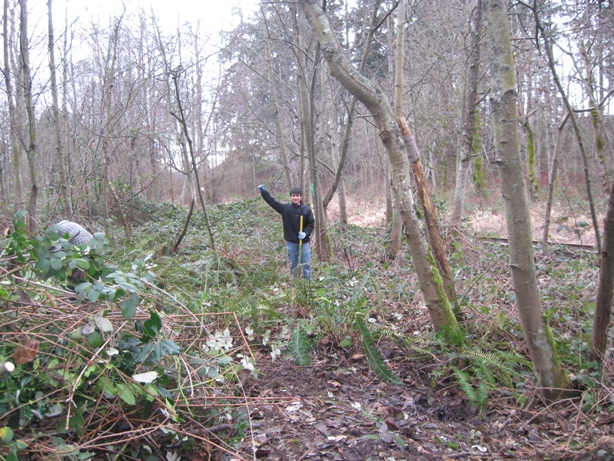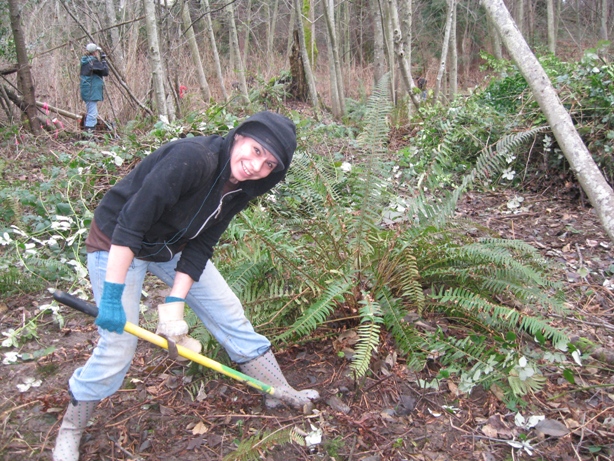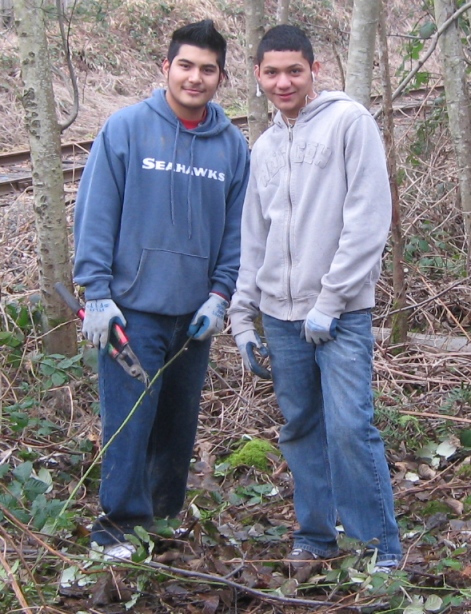 MANY high school students participated!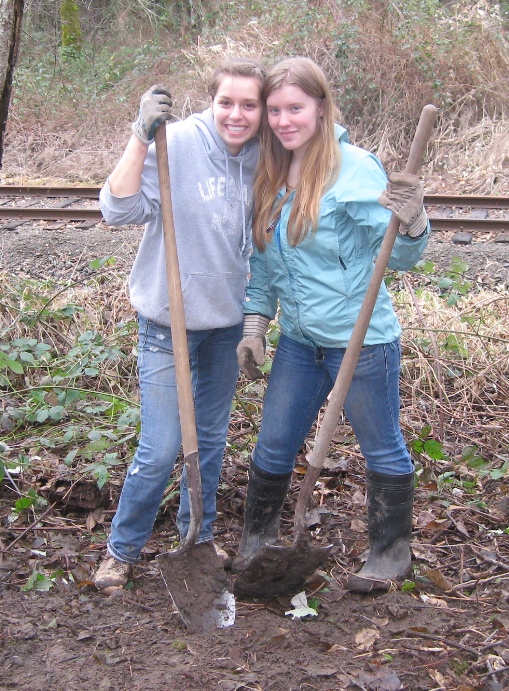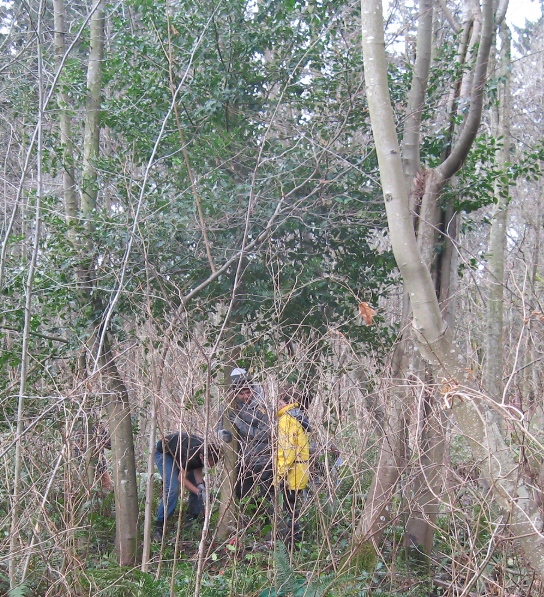 One of the nine holly trees that were removed. Holly is very invasive.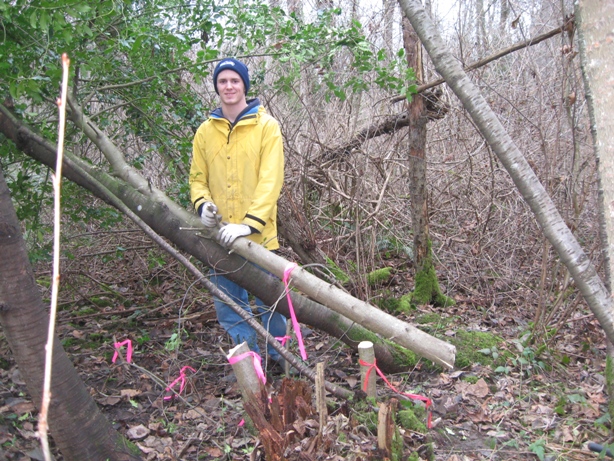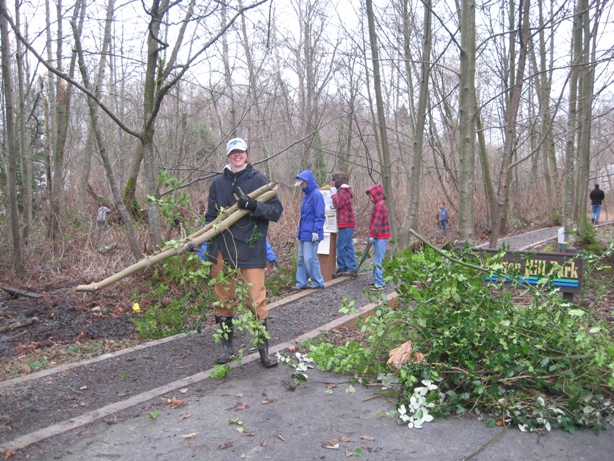 Holly is too woody to compost onsite, and will be chipped for mulch.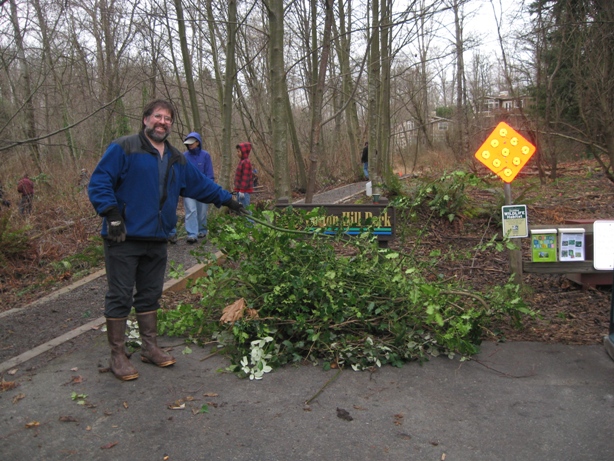 Professor Warren Gold, UW Restoration Ecology Program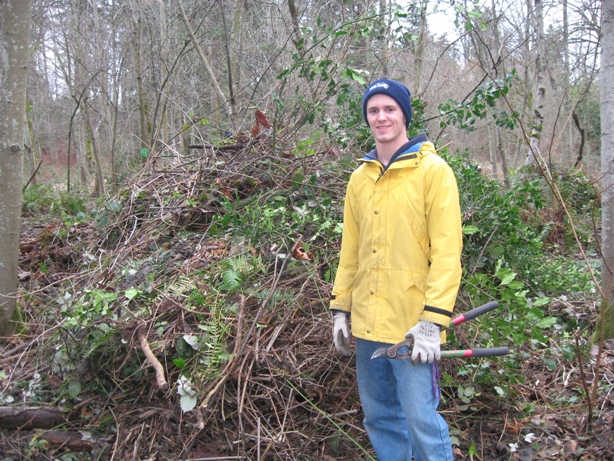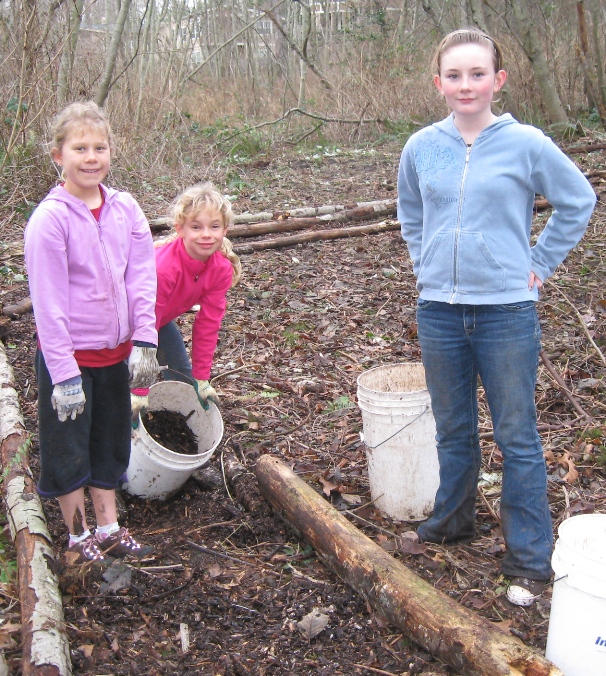 Lots of kids helped out.
They had a blast getting dirty. Kids don't get to do that enough. Actually, adults don't either...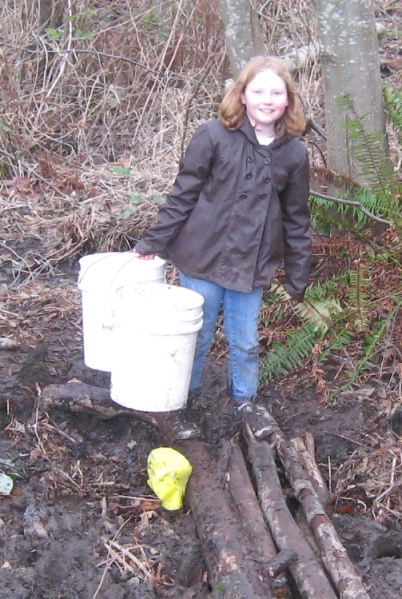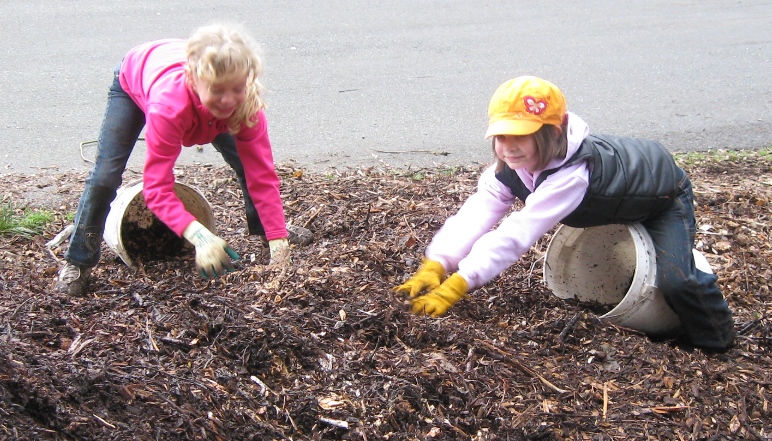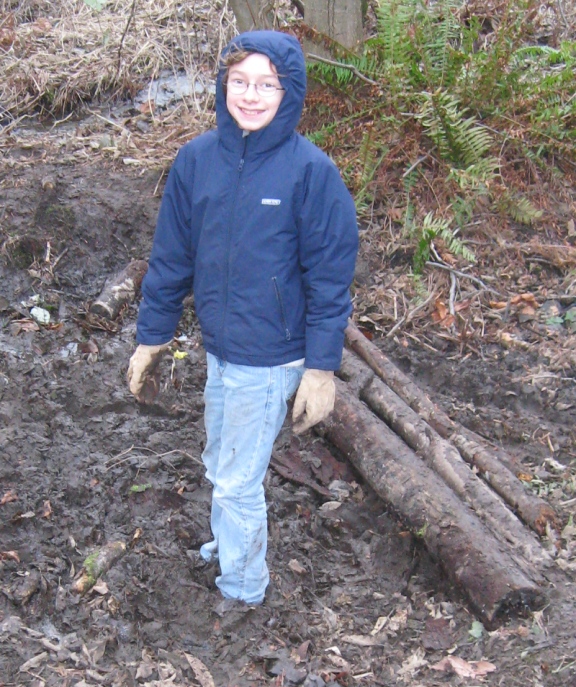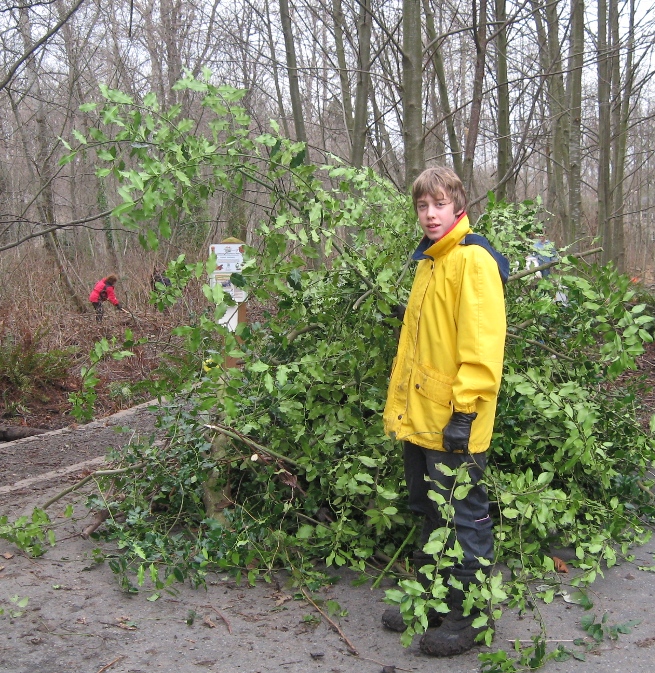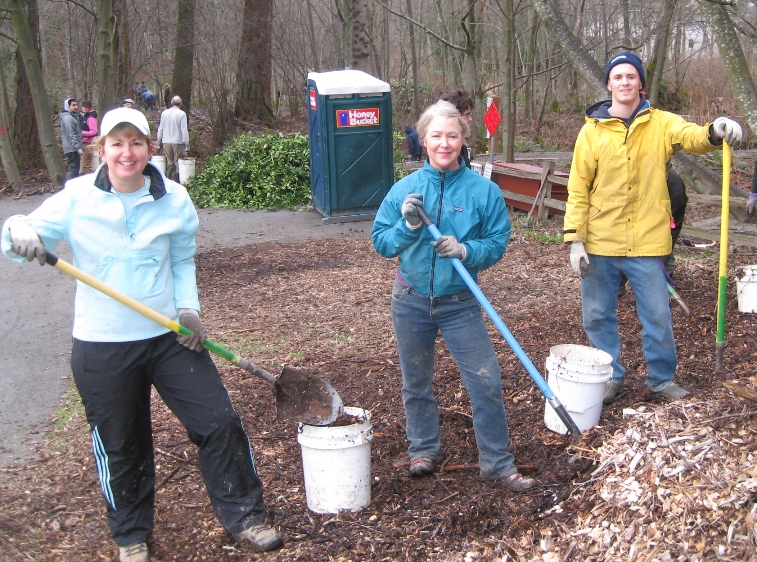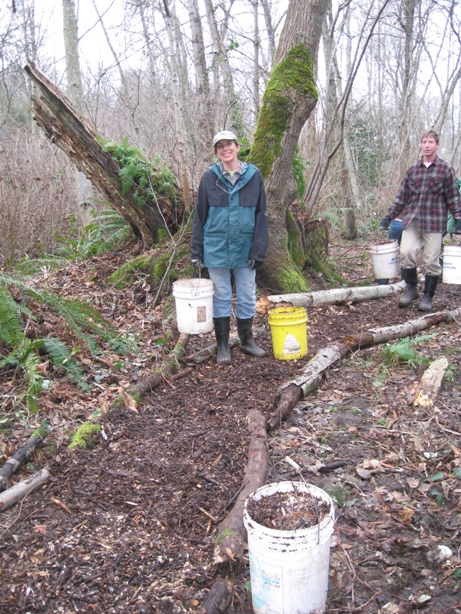 Building a wood chip path through the forest.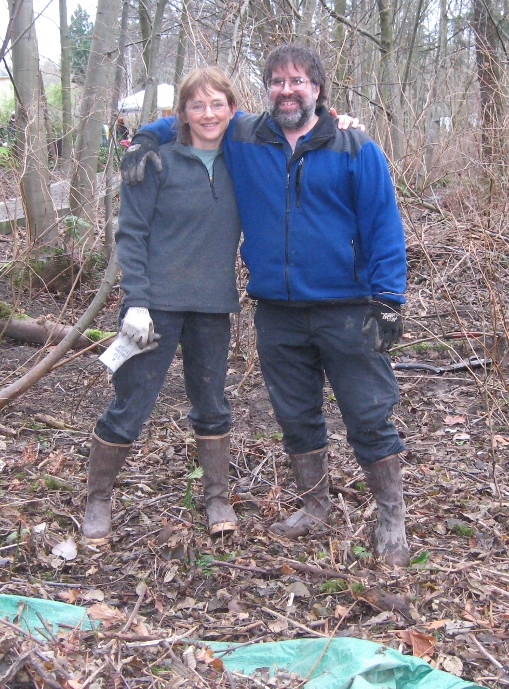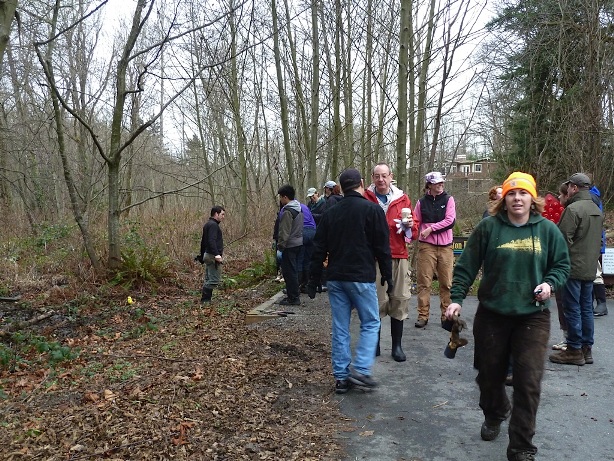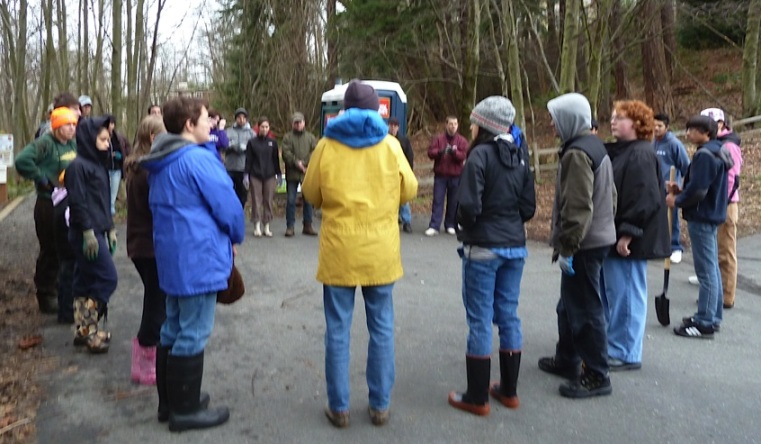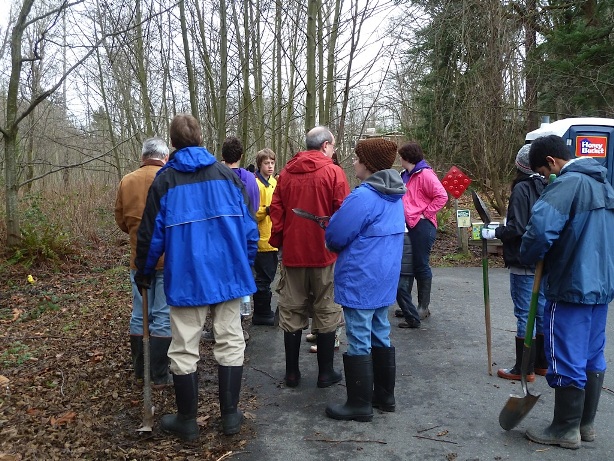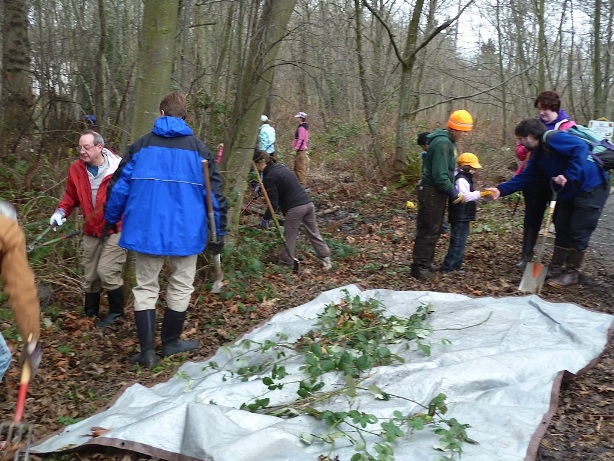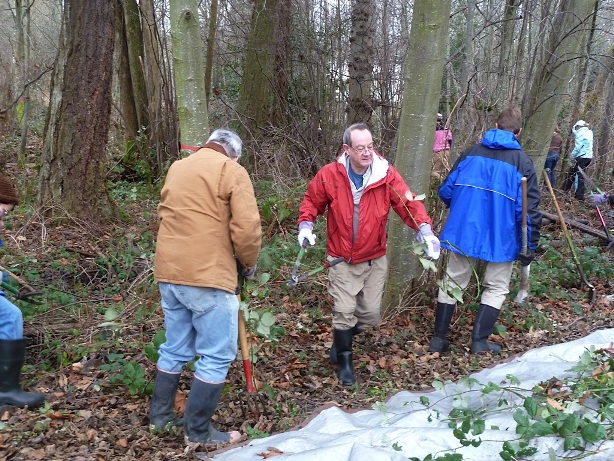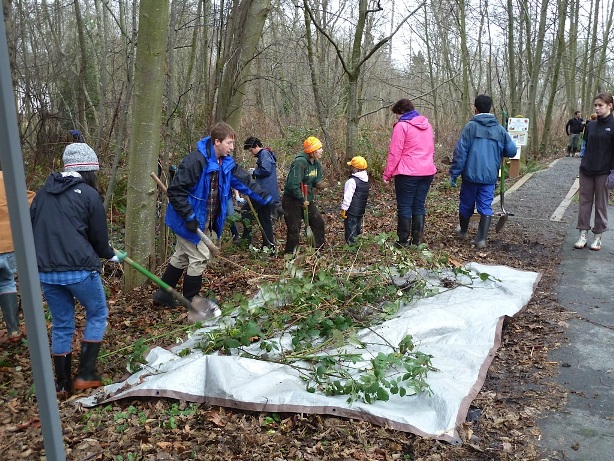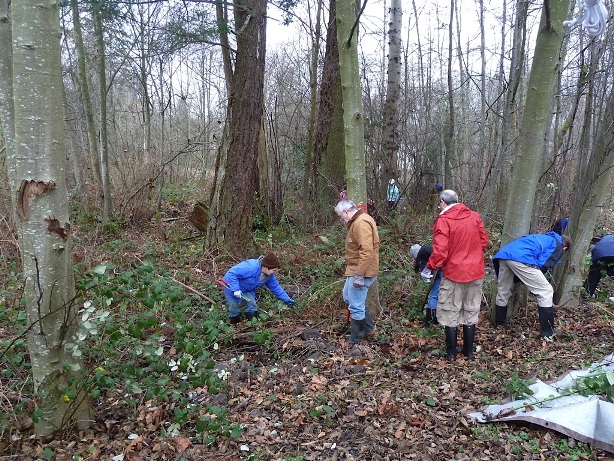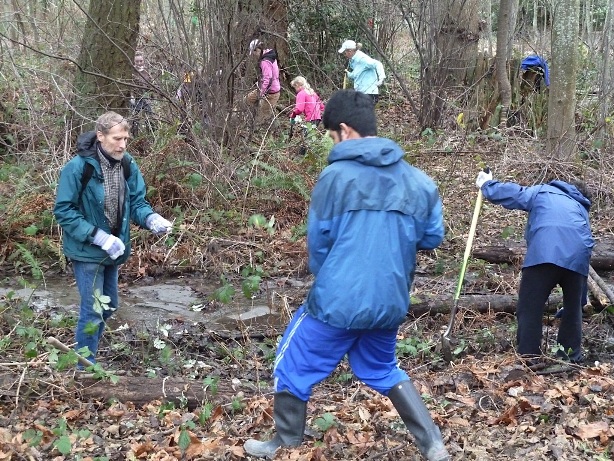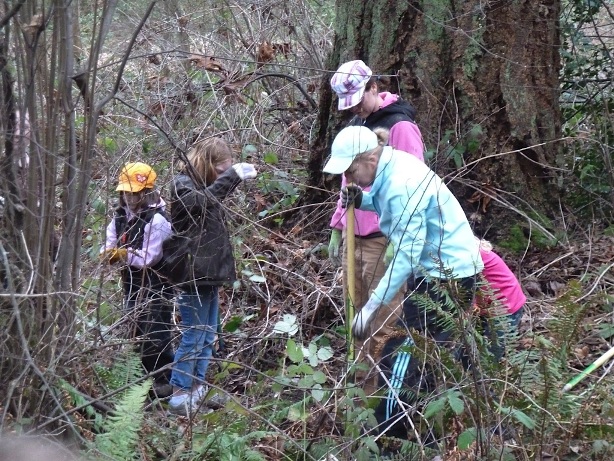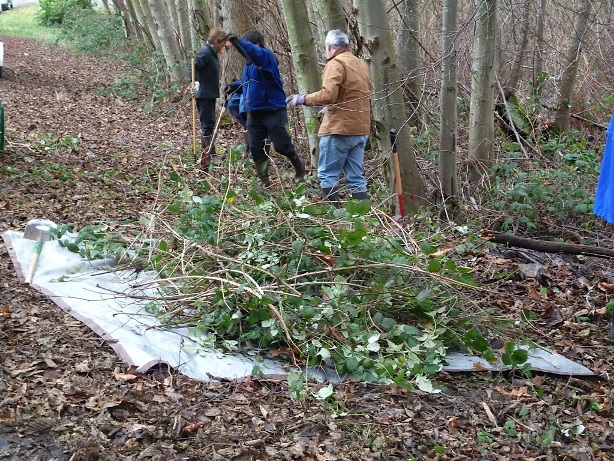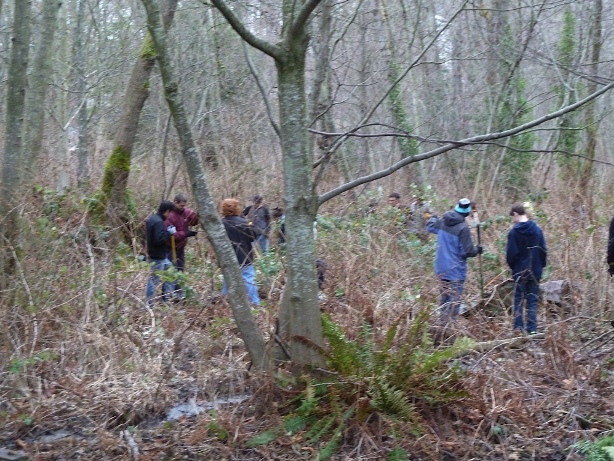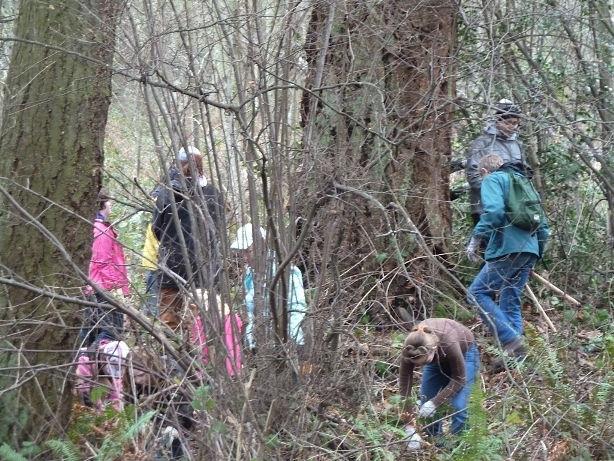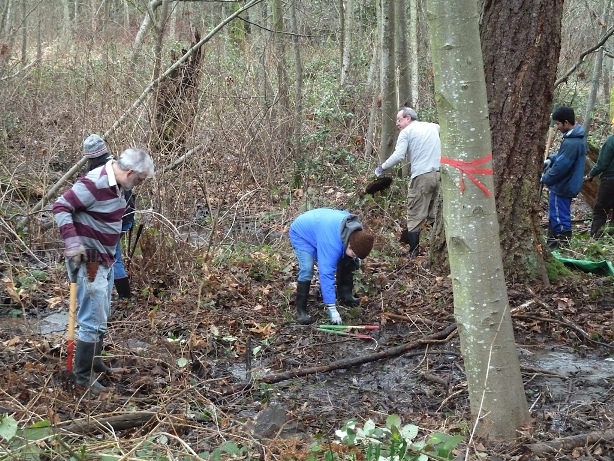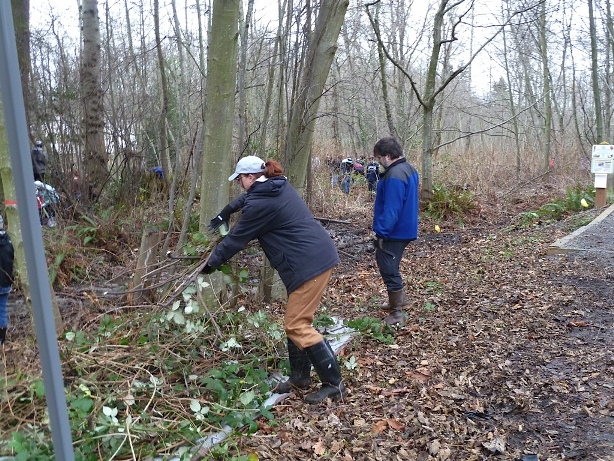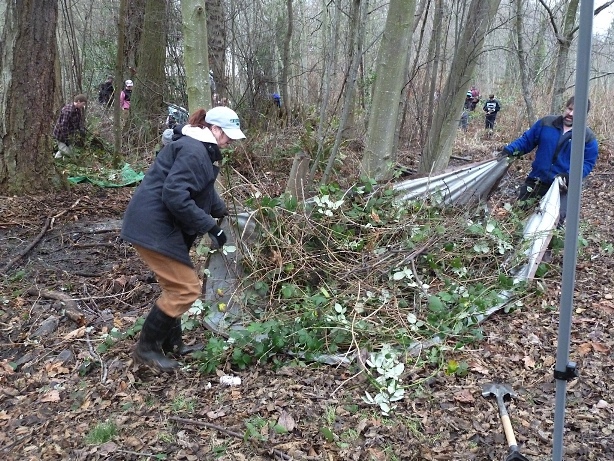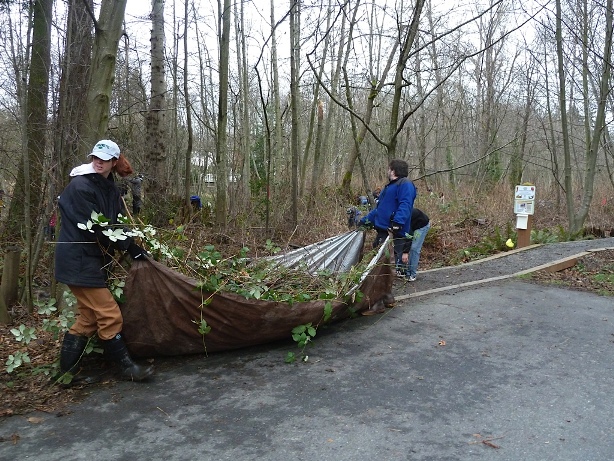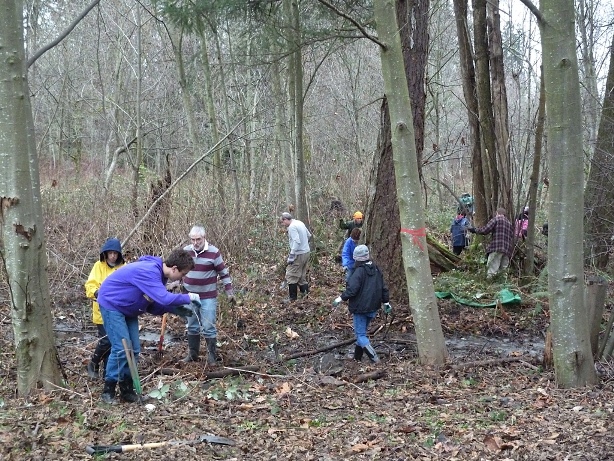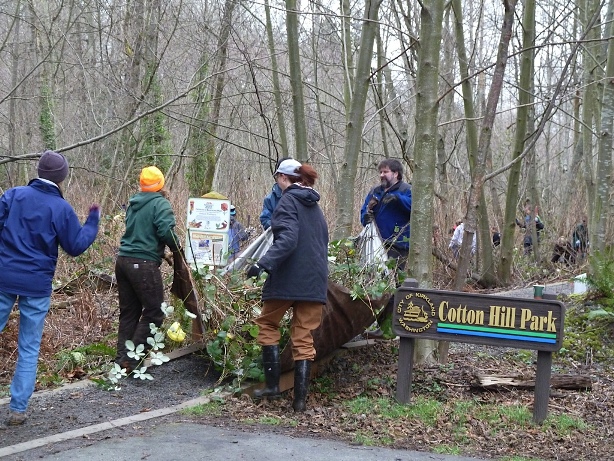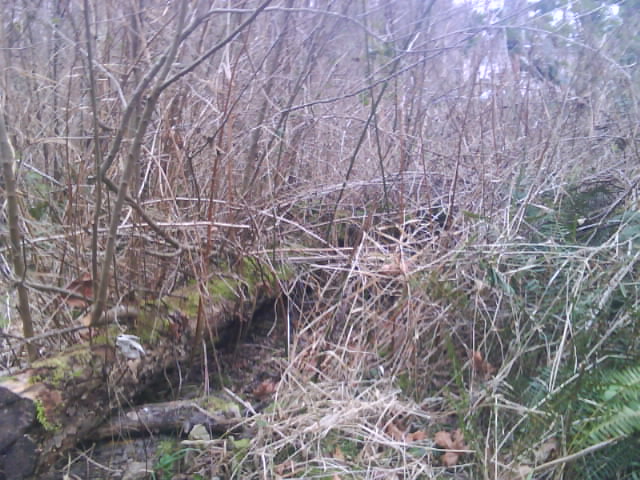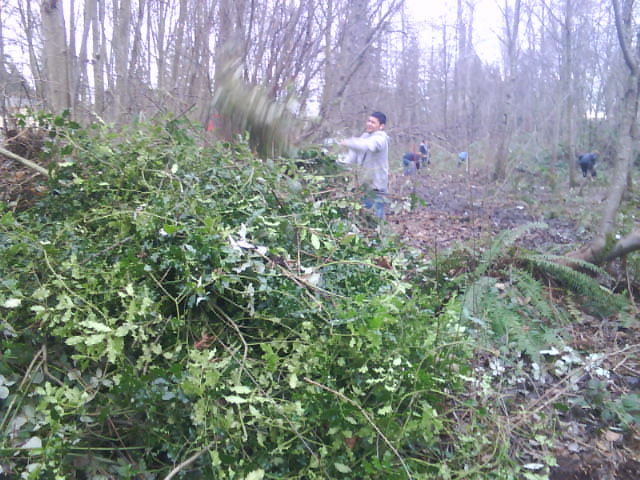 After: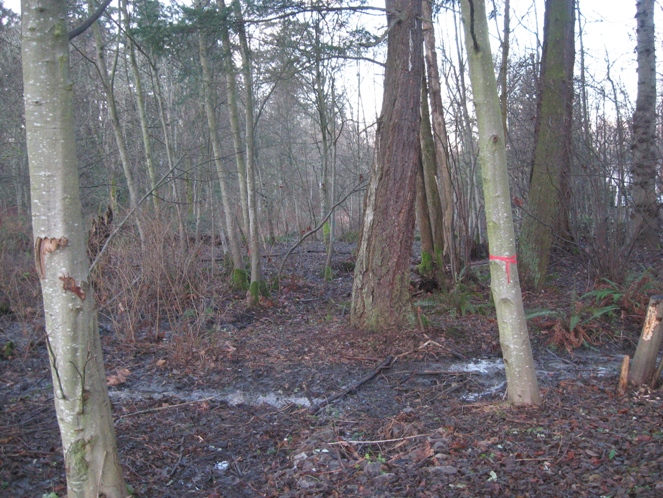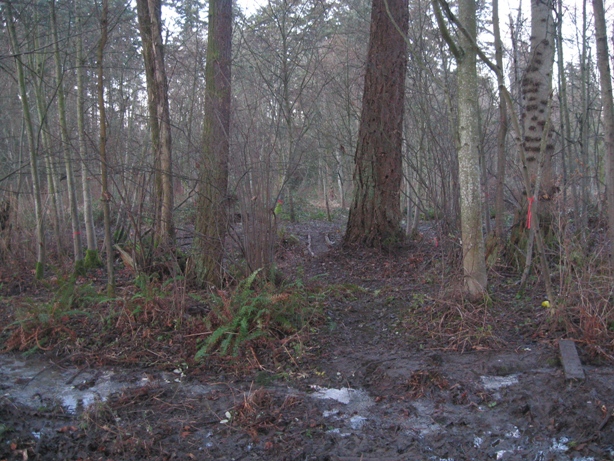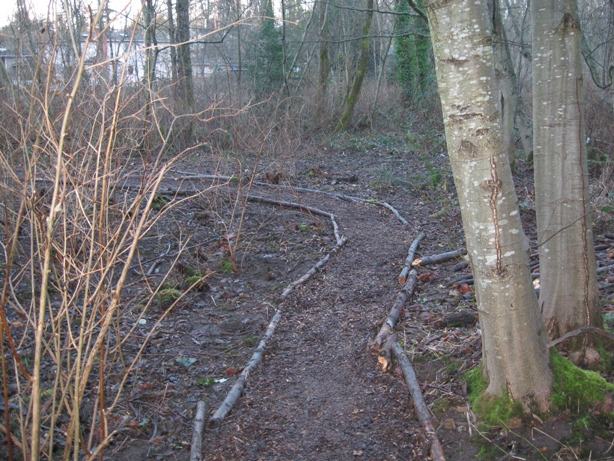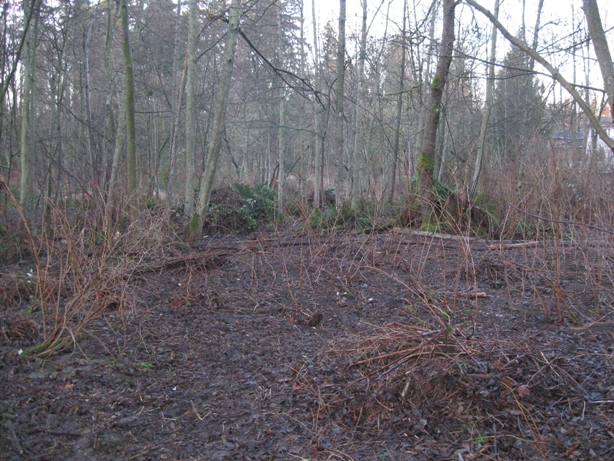 The onsite compost piles.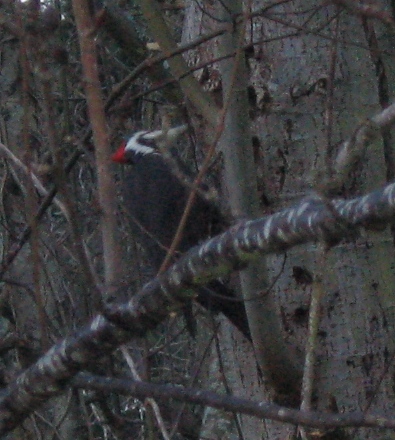 Pileated woodpecker