Parks and Trails in the Highlands Neighborhood
The Highlands has five parks and numerous trails. If you're looking for a bit of nature, you can find it right here in our neighborhood.
Meet our Highlands green spaces:
---
Forbes Creek Park
11615 NE 106th Lane
Two tennis courts, basketball hoop, playground
New playground coming in 2016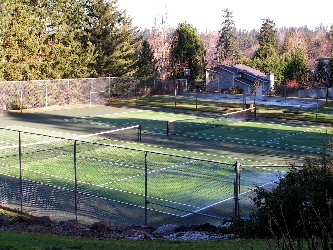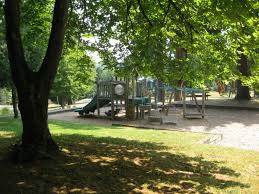 ---
Spinney Homestead Park
11710 NE 100th St
Playground, picnic tables, ball field, approximately 1/4-mile paved trail around field, sledding hill, trails connect to surrounding streets
Master planning for park upgrades will begin in 2016, with neighborhood involvement.



---
Highlands Park
11210 NE 102nd St
Playground, picnic tables, small grass ball field, basketball hoop, trail, and mini-forest
This park is the site of a former water tower. The concrete pads are still there.
Cleanup day is the Saturday before Easter weekend
The annual Egg Hunt is the day before Easter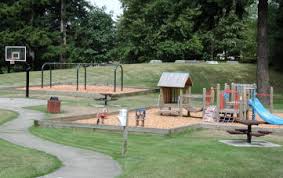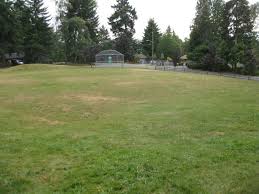 ---
Cedar View Park
11401 NE 90th Street
Swings (including toddler), picnic table, benches, peek-a-boo view, mini-forest
This park was saved from development by Highlands residents who petitioned the city.


---
Cross Kirkland Corridor (CKC)
Cross Kirkland Corridor Map

The CKC forms the Highlands boundary on the west and north sides of the neighborhood. There are several connection points:

At NE 87th St. (note the kiosk and landscaping that are maintained by Highlands volunteers)
At 110th Ave NE, behind Peter Kirk Elementary school (there is a large gravel parking pad here)
At NE 100th St, in Cotton Hill Park (gravel path)
Coming soon: at the north end of 111th Ave NE
At 116th Ave NE (stairs from the north end of the street drop down to the CKC; bicycles can be rolled in the gravel next to the stairs; not stroller-friendly)

A utility road parallels the CKC between 111th Ave NE and 116th, providing a lovely forest stroll.
---
Cotton Hill Park
110th Ave NE & NE 98th Street
Four acres with trails, ponds, stream, access to Cross Kirkland Corridor


This description of the park was written by a Highlands resident who visits the park almost every day:
One of the most interesting sections of park land in the Highlands also is one of the most accommodating for young children and the elderly, and appears to be wheelchair-friendly, especially if someone is pushing the chair. I am talking about the flat, 500-foot-long gravel trail that runs north-south in wooded Cotton Hill Park.
Parking is available at 110th Ave. NE and NE 98th St. This is where the trail begins.
At the beginning of the trail is a creek with a bridge over it. This creek is spring-fed and runs year round. Go another 50 yards and you arrive at two seasonal ponds - one on each side of the trail. During the summer, these ponds dry up completely. In the winter they fill up. After a downpour, some aficionados of the park like to check out how much the ponds have expanded.
When you come to the trail "T," you can turn left onto the Cross Kirkland Corridor. Turning right takes you up a stairway to NE 100th St. and 111th Ave NE.
Volunteers built the trail and stairs, and are removing the invasive plants that once made this park inaccessible. There is usually a work party every Wednesday morning from 9:30 to 11:30 am. Email kirklandhighlands at gmail.com for more information.